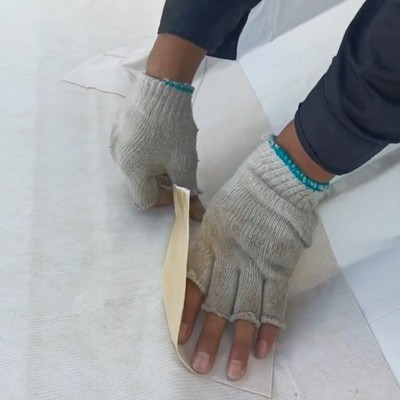 Fully Adhered Waterproofing Membrane Fabric Surface with ISO Certificate
Fully Adhered Waterproofing Membrane Fabric Surface with ISO Certificate
IIR waterproofing materials is laminated by high-quality LiXin cloth or long fiber polypropylene fiber cloth and adhesive butyl rubber .The adhesive surface has a layer of anti-sticking isolation membrane,During construction, uncover the isolation film , then Cold adhere to the base . It is a durable and reliable new environmental friendly waterproofing materials.
Specifiation and Technical Data Sheet
Thickness Width Length Manufacturing Standard
1.2mm/1.5mm/2.0mm 1m 20m/15m JC/T 942-2004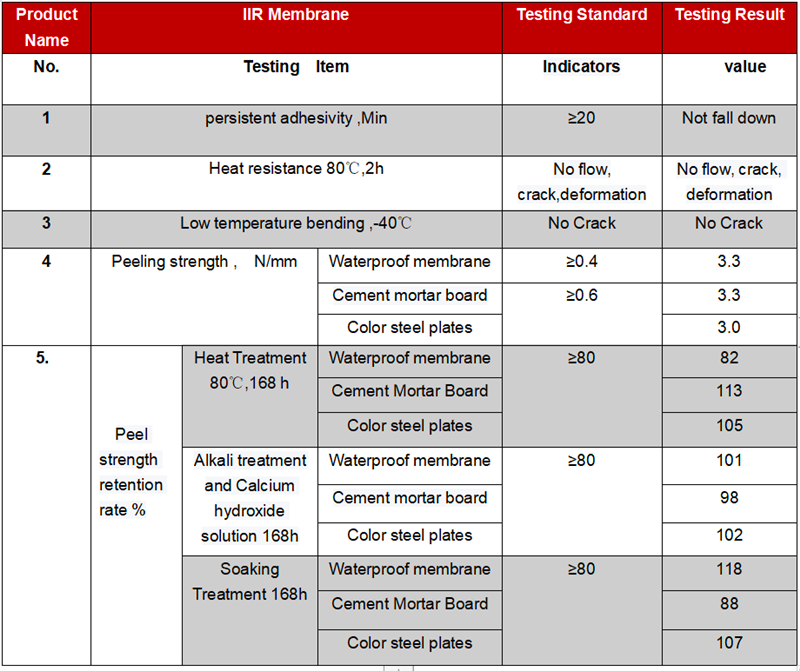 Product Advantages
✮Self-recovering waterproofing
✮High stable interlayer adhesion
✮Four times higher efficiency
✮Zero VOC, dust-free construction
Storage and Transportation
The materials should be stored and transported vertically, away from direct sun and rain, away from fire.The warranty period is 2 years.
Installation Method
1) Leveling the base.Leveling mortar is used for base treatment, flattening and wiping to ensure smooth and dry before entering the next process.
(2) Interface processing.In order to anchor the surface layer dust and improve the adhesion and reliability between layers, boundary treatment with interfacial agents
such as wall solid and ground solid can be selected.
(3) Paving membranes according to the first wall after the ground and the order of first up and then down.In order to ensure that the paving is smooth and straight.You can first spring the line, according to the size of the kitchen and bathroom will be cut properly, pre-spread rewind.When paving, first remove and fix the 30cm isolation film at the end,and then remove the film with rubber scraper side and then remove the film and press it again. No empty drum is allowed, and the lap joint of each membrane shall not be less than 8cm, and repeatedly press it with roller wheel or scraper.Pay attention to the uniform force when remove the isolationfilm, to avoid wrinkling the rollor self-adhesive face adhesive resulting in waste.
(4) Node processing.If the inner and outer corners partsare not continuously pasted, the membrane should extend more than 15cm to both sides of the Angle line. And then compaction.The pipe root treatment method should be consistent with the drainage part treatment method with self adhesive membrane .
(5)Tiled decoration. After Waterproof membrane installed, no need to wait , can stick tile with ceramic tile glue immediately .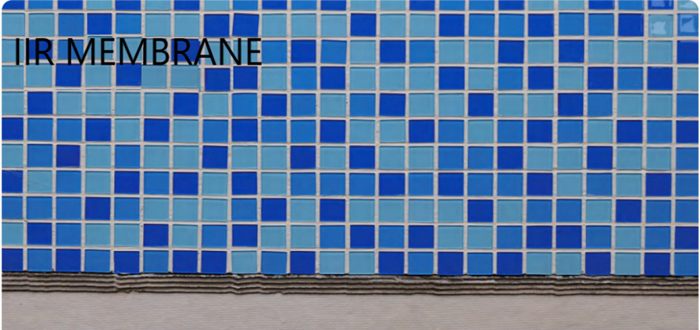 Supporting Materials
(1))Double-sided butyl tape (for sealing reinforcement)
(2)Wall ground solid interfacial agent (for interface enhancement)