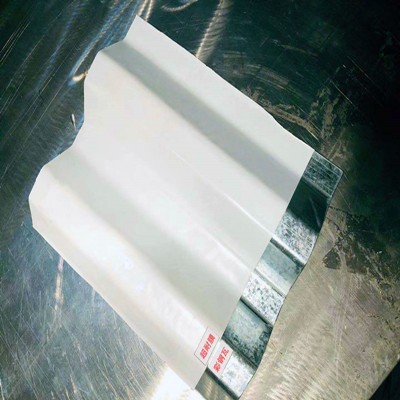 Butyl Rubber Self Adhesive Roofing waterproof membrane
Butyl Rubber Self Adhesive Roofing waterproof membrane
The super Weather resistant fluorocarbon membrane has scientific product structure design and the precise composite technology. Meanwhile ,it has the general resin processing application and the fluorine resin outstanding function, has greatly broadened its profession application scope. It can improve the service life of the main materialseveral times, with less economic cost and conventional technology. It can be used in the ordinary waterproof material upgrade to a powerful inside and outside usable products, so that the waterproof layer and building with the same life is possible

Specification
Thickness
Width
Length
0.5mm
1 m
30m
0.8mm
1 m
20m
1.0mm 1 m
20m
1.2mm
1 m
20m
Product Advantages
✦Strong Barrier: UV transmittance is less than 0.1%.
✦Thermal Reflection: sunlight reflection more than 85%, greatly reduce theroof temperature, energy saving and environmental protection.
✦Suitable for -70-120 Degree .can be used outside more than 25 years .
✦Heavy Corrosion Protection: strong acid and alkali will not change its structureand color.
✦Super Weather Resistance: fluorine resin mask content is not less than 43%,
✦F-C bond can be strong, the UV light to the ground
has almost no impact on it
✦Self-Healing: it can track the deformation of rigid base and micro-cracks.
✦Self-Cleaning: Self-cleaning, dirt and dust washed away as soon as rainlasting as new.

Ap
plica
t
ion Environmental Requirements and Procedures:
✦The construction temperature should be above 5 degrees
✦Before laying, make sure that the base waterproof layer is dry, clean and firm.
✦The ordinary waterproof layer may be coiledmaterial or coating, including but not limited to modified asphalt, polyurethane, polymer cement, waterproof mortar, acrylic acid, polymer coiled material, etc.
✦When the base is the metal roof, it can be directly adhered. If the metal panel is corroded, it should be derusted and then bonded.

Application Scope
It is widely used in building construction, industrial workshop, pipe gallery, tunnel, pipe, asphalt roofing renovation, color steel roofing renovation, polymer roofing renovation, roofing joint sealing maintenance, skylight sealing maintenance, carriage maintenance and so on