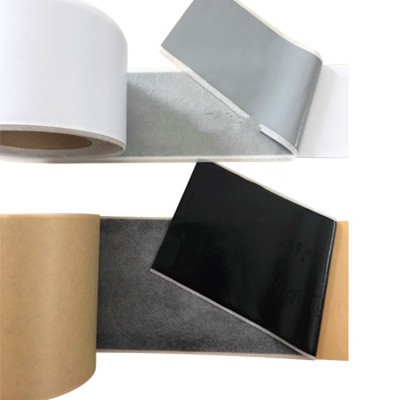 High Quality Self Adhesive Waterproof Sealing Butyl Tape
High Quality Self Adhesive Waterproof Sealing Butyl Tape
Waterproof butyl rubber tape using butyl rubber as backing, choosing excellent high molecular material and produced by special processing. Environment friendly, solvent free and not solidify permanently.
Classification &Specification


Product Advantages
1. High bond strength and high tensile strength, good elasticity, good elongation performance, strong adaptability to base condition changes and cracking, and excellent tracing
ability to the shape changes of the substance.
2. Excellent chemical resistance, weather fastness andcorrosion resistance.
3. Excellent adhesion, water resistance, sealing, high and low temperature resistance, high stability in sizes.
4. The material is environment-friendly, non-toxic and tasteless, and the construction operation is simple and easy.
Application Scope
*The connection of steel roof color plate and roof lighting sheet, sealing of gutter joint.
*The sealing and waterproof of windows, doors, concrete roof, vent line etc.
*The install of PC sheet.
*The adhesion of waterproof film of car door and window, sealing and shock proof.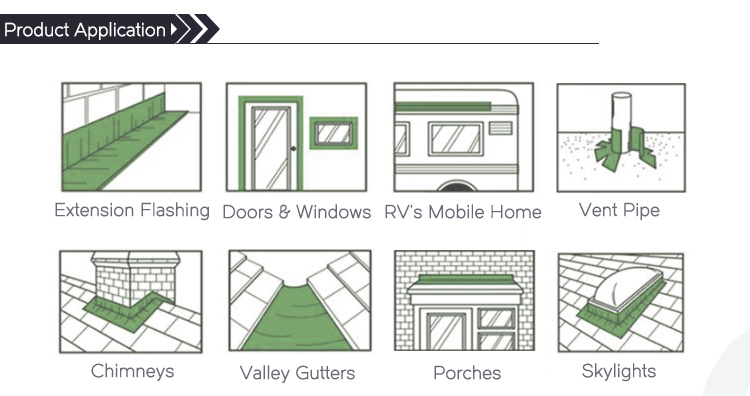 Notice:
a. Surface must be dry and clean (remove any moisture, grease and dust);
b. Butyl tape should be stored at room temperature and normal humidity, and keep away from sunshine and hot air;
c. One time application can make sure its best performance.