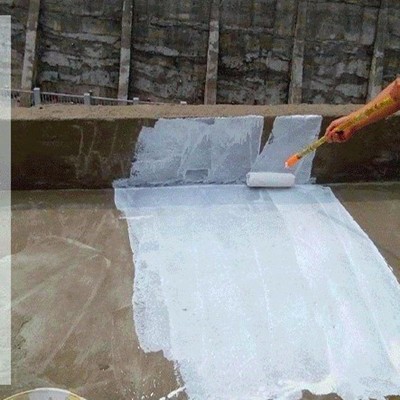 High Bonding Strength Elastic Acrylic Waterproof Coating
High Bonding Strength Elastic Acrylic Waterproof Coating
Acrylic paint is made by mixing high polymer acrylic waterproof emulsion, a variety of inorganic materials and addictive agents in proportion. It is featuring in excellent flexibility for use on various subsrates. It will form a flexible and strong water-repellent waterproof membrane to prevent the water penetrating into the substrates. It is high flexibility feature can resist extreme climatic conditions and small vibration. It can be applied by sprayer machine, roller and brusher.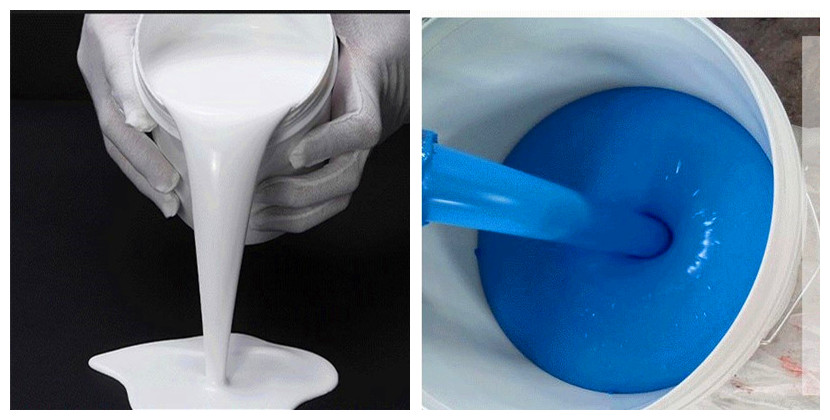 Features
1. No solvent pollution, non-toxic and harmless, green and environment friendly.
2. Ready to use, it is suitable for engineering and home waterproofing.
3. Good performance on adhesion. It can be applied on wet or dry substrate.
4. Good water resistance and tensile property, high elasticity and low temperature flexibility.
5. High UV resistant, non-fading
Technical Data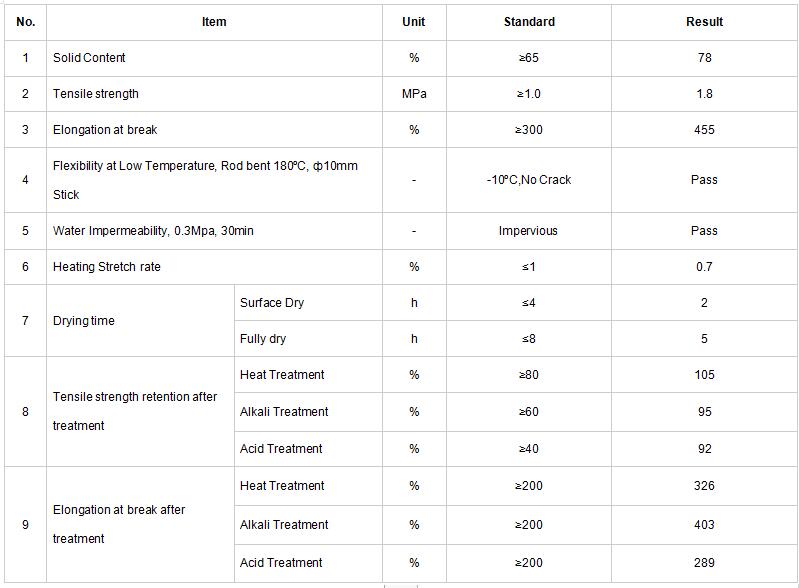 Package
20kg/bucket

Recommended usage:
The usage for 1.5mm thickness coating is about 2.6kg/m2.
Constructive System
The system is basically consisted of substrate, leveling course, waterproof coated membrane and protection layer.
Application Method
1.Surface preparation
Surfaces should be stable, clean, smooth, without obvious water and free from any dusts, oil or loose particles. Cracks and surface irregularities need to be filled by sealants and do additional waterproofing.
2.Additional layer
Paint HCA coating as additional layer to enhance at internal and external corners, drain pipes, floor drains or embedded parts. When it uses reinforced materials, reinforced materials need to be coated on both sides.
3.Application of waterproof coating membrane
It is better to paint 2 or 3 times. It must be painted again after fully dry. The normal time between each painting is 8 hours. The direction of second time painting needs to be perpendicular to the first time painting.
4.Coated on the finished layer
Some water added in HCA will make surface more smooth and glabrous.
5. Application of protection layer
After waterproof coated membrane is fully dry and meets quality requirements, it can begin application of protection layer.
Storage
Should be stored at cool, dry and ventilated place; open storage and stacking are strictly prohibited; storage temperature no higher than 40ºC, storage period within 12 months.