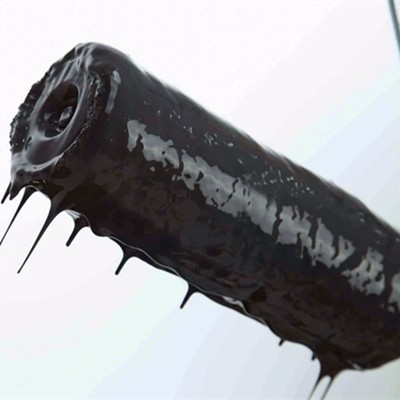 Exposed Colorful Single Component Polyurethane Coating PU Liquid for Roofing
Exposed Colorful Single Component Polyurethane Coating PU Liquid for Roofing
Single component polyurethane waterproof coating is a kind of polymer waterproof coating with reactive moisture curing film. It is based on isocyanate, polyether polyol as main raw material, mixed with various additives and fillers made by addition polymerization.

Features:
1) Single component, ease of use.
2) Pure polyurethane membrane has high tensile strength, good elongation, excellent high and low temperature resistance.
3) Having great strengthened adhesion on materials, such as steel, concrete.
4) The requirement to Moisture content of the base is not high, it can be applied on the much moist surface, available to on the surface its relative humidity is much big.
5) Anti-corrosion, anti-bacteriostasis, good waterproofing effect.
6 Can coating 1mm-3mm one time, the coating membrane is dense, no bubbles, and no pinhole.
7) Conventional color is red, and other color can be customized according to client's requirements.
Technical Data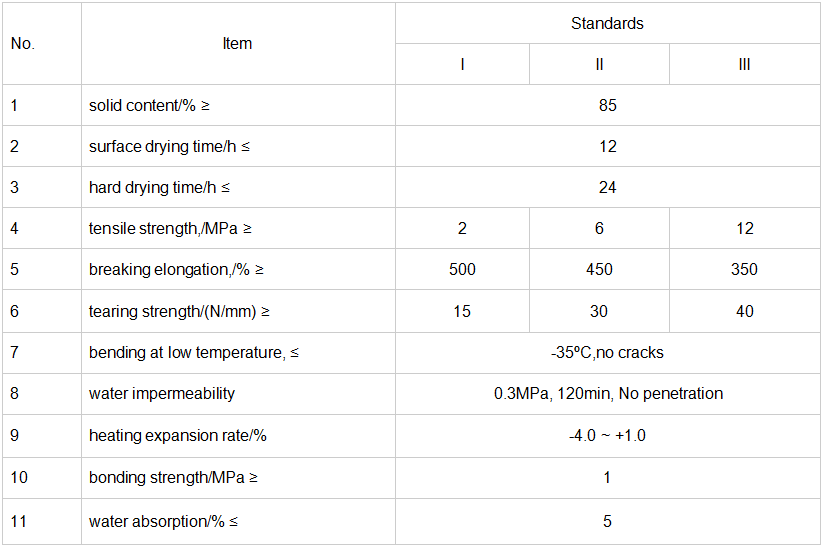 Main Application
1. Non-exposed roof
2. Underground
3. Indoor bathroom and kitchen
4. Non-potable water waterproof construction
Application Guidance
1. Leveling
Substrate should be smooth and firm.

2. Cleaning
No garbage, floating pulp on the substrate, keep it dry.
3. First coating
The first layer should be very thin, covering the substrate is enough, less than 0.5mm thickness.
4. Second & Third coatings
Apply the second layer provided the first layer is cured. Coating direction is vertical to the first one and then the third layer's direction is the same as the first one.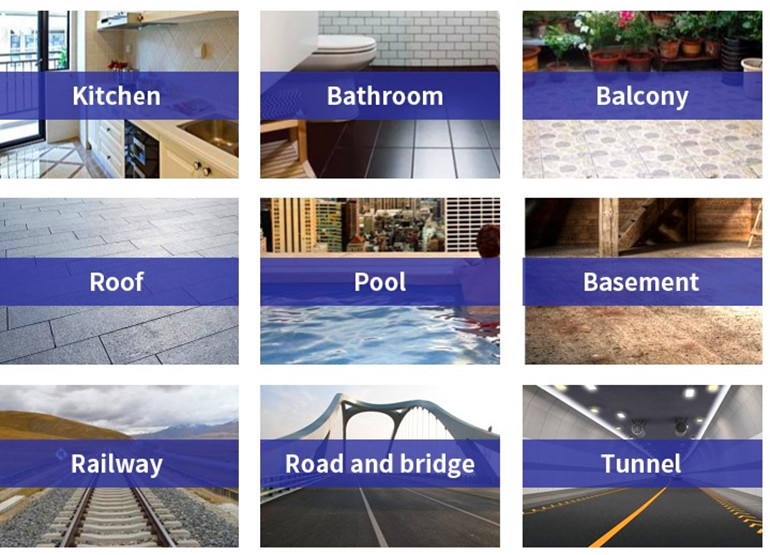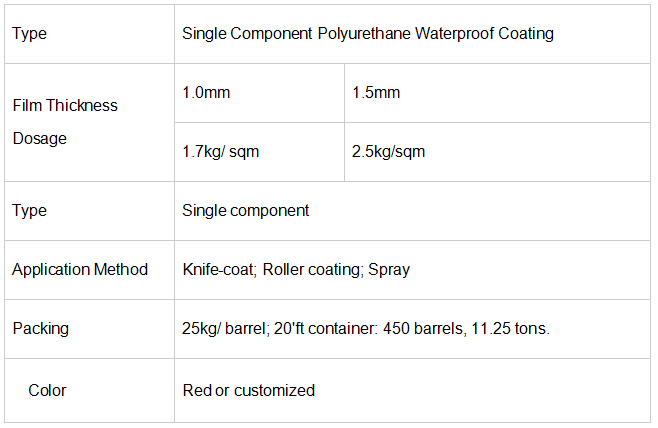 Precaution
1. Second layer is the thickest one, the third one is very thin, just for leveling.
2. Interval time depends on the application site, but typically full drying time is about 20 hours.
3. Fiber reinforcing layer is necessary for inside corner internal corner, floor drain, pipe joints etc, the lap width should not be less than 100mm, extensive application after joints treatment.
4. Use PU out after opening, time within 30 minutes. Long-term storage will cause the forming of a thin film on the surface. Remove this when application. Does not affect the performance of product.