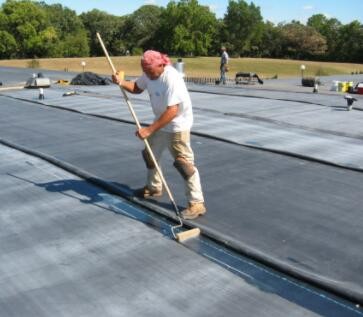 Top Quality Long Service Lifespan Epdm Waterproof Membrane for Falt Roof
Top Quality Long Service Lifespan Epdm Waterproof Membrane for Falt Roof
EPDM waterproof membrane is made from ethylene propylene diene monomer (EPDM), adding into some chemical auxiliaries, for example, carbon black, nanophase modifier, plasticizer, vulcanization accelerator and others, it is one kind of polymer waterproof membrane with excellent performance elasticity.
Classification &Specification


Product Advantages
■ Good weather fastness and dimensional stability.
■Excellent performance to high and low temperature (-40℃ ~ +80℃), UV resistant and anti-corrosion.
■ Higher tensile strength and better extensibility under normal construction conditions.
■Easy installation, solid joint, and no environmental pollution.
■Good rooting penetration resistance.
Application Scope
■ Roofs, basement, toilet, bridge, underground, tunnel and dam.
■ Industrial and civil building waterproof.
■ Geo-synthetic liner for swimming pool, channels, irrigation system.
■Especially for projects with high requirements in durability, anti-corrosion and deformation.

Application Method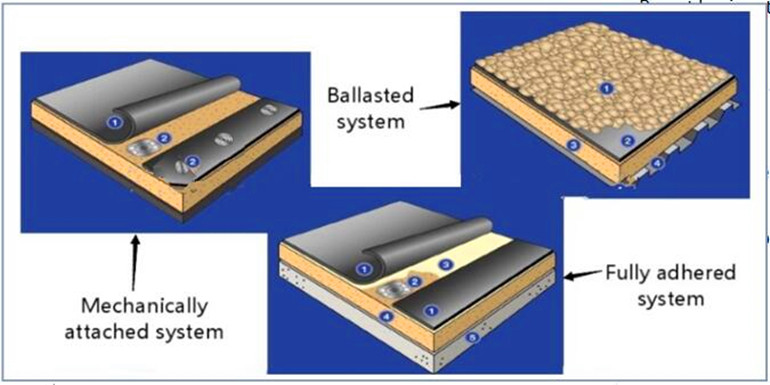 Supporting System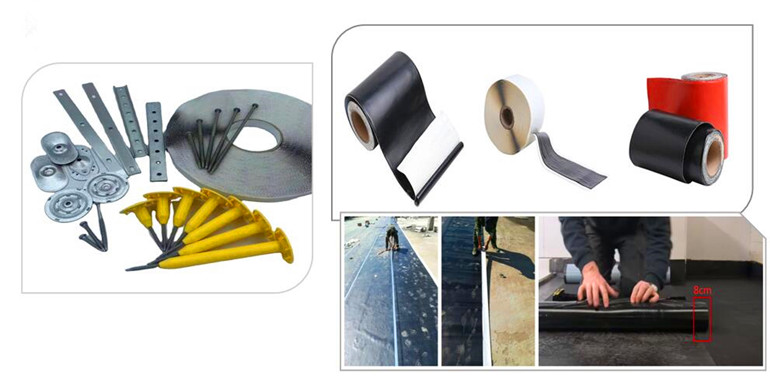 Operation Attention
■Do not operate when rain, snow, strong wind.
■Train before operation.

Storage and Transportation

■Package in woven bag.
■Stored in well-ventilated place.
■Avoid direct sunshine, rain, keep ventilated.
■Be put horizontally no more than five-level.