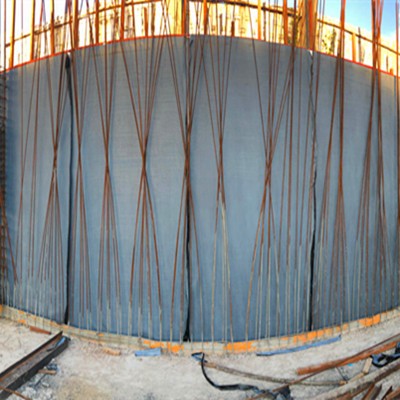 Top Selling HDPE Self Adhesive Membrane Waterproofing
Top Selling HDPE Self Adhesive Membrane Waterproofing
HDPE pre-applied waterproof membrane is made of three layers of materials,which are HDPE sheet, hot-melt pressure sensitive adhesive, and isolating
material respectively. And the isolating material can be special sand(type S) and isolation membrane(type M)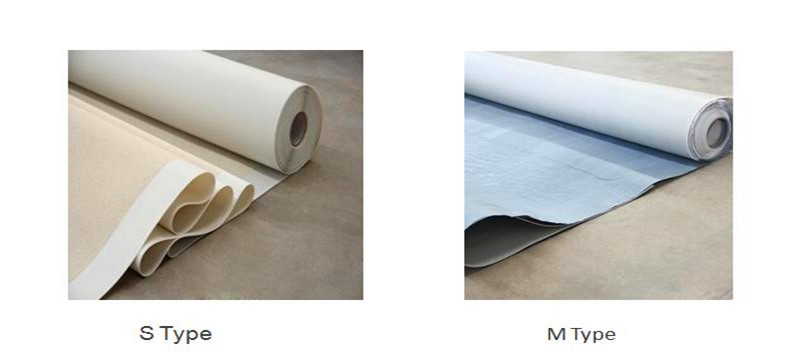 Classification &Specification

Application Scope
Waterproof and anti-seepage for all kinds of underground projects ,such as tunnels , subway, basement ,bridge etc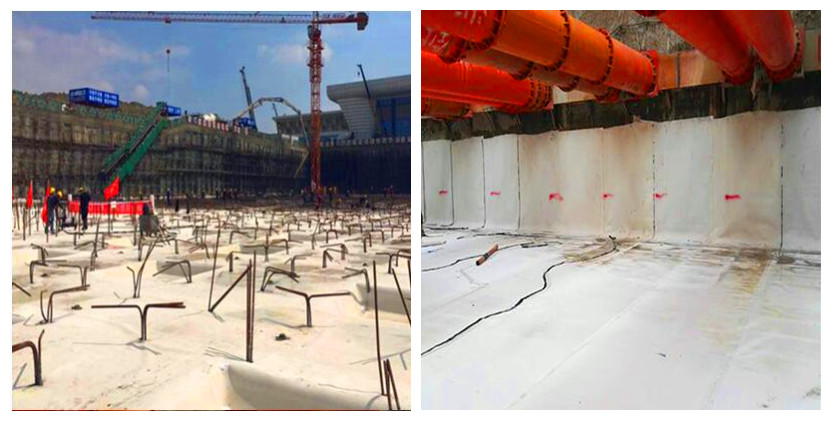 Product Advantages
1.Pre-applied full-bonding installation: the HDPE pre-applied membrane sanding surface up temporary fixed on the bottom cushion. Direct binding reinforcement,
and then poured concrete. The membrane coated sand layer will combine with it tightly ,no water moving between layers.
2.It has strong self-healing ability and can repair slight construction injury.
3.High strength of elongation, strong breaking tensile strength and good anti-perforation performance .
4..With strong chemical resistance to acid and alkali
5.Integration of self adhesion, waterproof and protection, so that can reduce construction links
6.Wet method construction, no need flat layer, low requirement for the base, not affected by weather and base moisture, it has obvious advantage of constructions in rainy season.
7.The floor board of the building should be constructed with a pre-applied anti-sticking method. This method no need protective layer.

Application Method

Storage and Transportation
1. Moving, transporting,storing and using materials should avoid objects and environments which easily cause perforation or physical damage
2. Different types of products should be classified and stored in parallel, with a height of no more than 5 layers
3. The finished products should be sealed and packed using clean waterproof cloth to protect,and put it in a high place, such as pallet or wood
4 All flammable materials should be stored in a cool and dry place, far from spark and fire .