Plastic dimpled membrane for foundation wall
Plastic dimpled membrane for foundation wall
Drainage board is manufactured from High Density Polyethylene resins. Produced by extruding plastic sheet into dimple shape.These dimples,in spatial structure with certain height. Can resist long-term high pressure without deformation. On the top of the dimples, there is filtration geotextile to make sure the drainage channel ruing well without any block for any articles. For example,filling particles or concrete.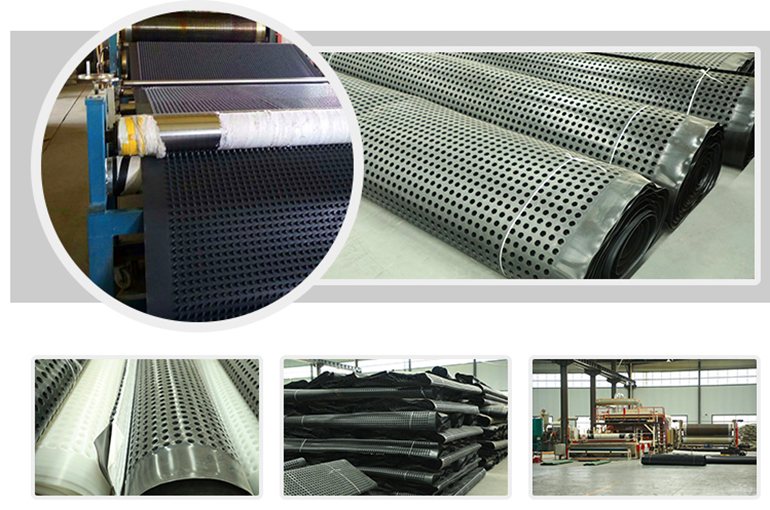 Product Advantages
1. Strong drainage (equivalent to one meter thick gravel drainage).
2. High tensile strength.
3. Reduce the probability of geotextile embedded into the mesh core, and maintain long-term stable drainage.
4. Long term high pressure load (about 3000ka compression load).
5. Corrosion resistance, acid and alkali resistance, long service life.
6. Convenient construction, shorten construction period and reduce cost.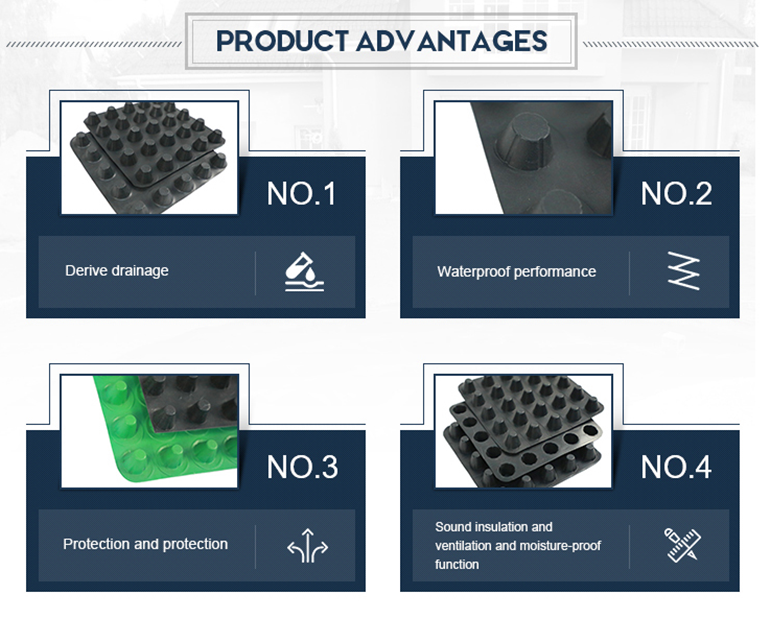 Scope of Application
It is specially designed for green planting roofing system. It could be applied in variety of projects:
•Landscape engineering, garage top greening, roof garden, football field, golf course, beach project;
•Municipal engineering, road base, subway, tunnel, landfill
•Construction engineering, upper or bottom layer of building foundation, basement wall, bedding filtration and heat insulation.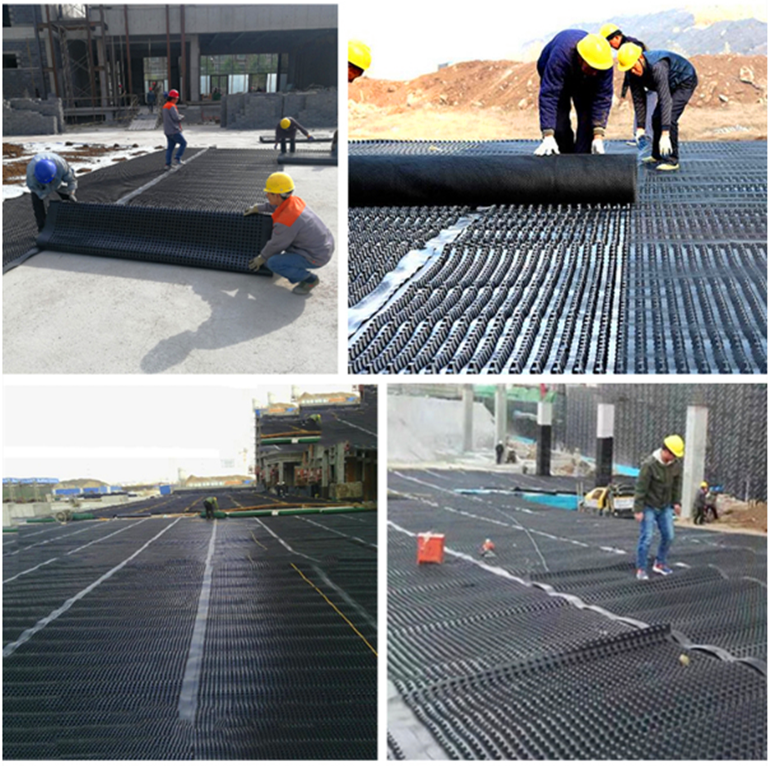 How to store it?
•Store rolls on vertical position to prevent damage.
•Avoid sun-baked and rain
•Store rolls in a clean dry location.
Add cover as necessary to protect rolls fromenvironmental damage, heat, cold ormoisture etc.